About Us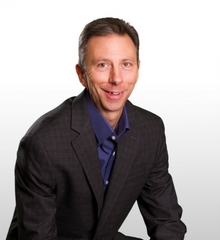 Dr. Basile has been in practice for 29 years (as of 2015). He has successfully treated thousands of patients over the years with a variety of health problems such as low back pain, neck pain, headaches, fatigue, carpal tunnel syndrome, sciatica, and others. He has gained a level of skill and knowledge that has given him a high degree of certainty regarding the assessment and treatment of his patients. He has over a 90% success rate in helping people just like you achieve the outcomes of treatment that they desire.
Dr. Basile combines tried and true traditional chiropractic techniques with the latest cutting edge techniques in rehabilitation.
Dr. Basile has been married to his wife Beverly for 25 years and together they have 5 children. They attend Abundant Life Foursquare Church in Bremerton, WA.
Care Philosophy
Dr. Basile believes in and abides by the Institute of Medicine's definition of patient-centered care which is: "Providing care that is respectful of and responsive to individual patient preferences, needs, and values, and ensuring that patient values guide all clinical decisions."
What that simply means is that Dr. Basile wants what you want. Your agenda regarding your health is his agenda regarding your health.
Dr. Basile also places a big emphasis on teaching patients self care. The more you do to help yourself the less dependent you are upon Dr. Basile or any other health care practitioner.
There is an old saying, "Give a man a fish, feed him for a day. Teach a man to fish, feed him for a lifetime." Dr. Basile has adapted this idea when it comes to his exchange and interaction with his patients. He makes a point to give his patients knowledge, skills, and strategies that will last a lifetime. So your visits with him not only benefits you now, but for your entire lifetime.
Dr. Basile understands how the body works. His goal is to help you help yourself to get your body functioning normally.